PC Tech Help

If you think you have a virus, you can scan your computer free from SARC site. Zone Alarm Pro is a good firewall. They also have a free version. Avast is a free antispyware program that updates itself every time you log on. If you register it will work beyond 30 days at no cost to you. Lastly Spybot is rated one of the best antispyware and addware programs that is also free. Whether you use these or other programs, all pc's need a firewall, antivirus, and spyware prevention.
Symantec (Norton) Security Response
Zone Alarm Firewall free and pro version
Free Spybot Search and Destroy Antispyware
Let us know if there are any web sites that you enjoy and we'll consider including them on this page!
Ruskin Heights Homes Association * PO 9697* Kansas City * Mo 64134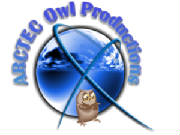 This site was created by ArcTecOwl Productions. Thank you for visiting.
Hit log:::(11/18/8)
1.113840/2.9/3.935/4.10666/5.10806T/6.RHTM//7.TBL/8.1077/9.994/10.1099/
11./1780/12.2035/13.1494/14.2031/15.1492/16.1502/17.647/18.512/19.1241/20.342/21.1183/21.921/22.931/23.1131...11/18/08